Welcome to our blogs. "Rabbitathome.com" is a website for rabbit lovers, and here we share how to name a newborn rabbit (bunny), take care of your rabbit, and how you can feed and vaccinate your pet rabbit at home.
We have been involved in the care and rearing of rabbits for 8 years.
Besides rabbits, our collection is enriched by various animals and birds. We care for, feed, and monitor them regularly. And working with rabbits for a long time has made us experienced in rabbit breeding, caring, feeding, rearing, and naming.
Why We Create Rabbitathome.com?
RabbitAtHome.com is the best resourceful blog for rabbit lovers. And if you're a rabbit lover or breeder like us, subscribe to our blog and YouTube channel.
Because in our blog, we are constantly sharing our ongoing and past experiences with rabbits and adding relevant videos on YouTube.
As we share our past and present experiences and experiments, you will get to know and see "Real Experts and Real Experiments."
This blog will help you take better care of your beloved rabbit.
If you are in a hurry, download our free e-book on "Rabbit Breeding, Care, and Naming."
Do not forget to contact us for any queries and your opinion about rabbits. Click this link to contact us for free.
Our Teammates
Shaharier Islam (Akash)
Pet Farm Owner & Blogger
Hi, I am Shaharier Islam, and since my childhood, I have had a deep love for pets, especially birds and animals.
And from that love, for more than 10 years, I have been rearing dogs, cats, chickens, guinea pigs, mice, falcons, and birds of various species and pigeons.
To fulfill my passion, in 2010, I started a farm named "AK Farm."
I have shared my pet-rearing experience and various tricks on my AK Farm YouTube channel and still do so regularly.
I created this blog site mainly to share my experience and research with you about rabbits.
From now, in this blog, we will share different results and experiences (past, present, and future) with you that we have tested at our farm.
If you follow our blog and YouTube channel, you will learn a lot of unknown and helpful information that will help you rear, naming, and care for your pet rabbits.
Please stay connected with me on Social Media: Facebook and YouTube.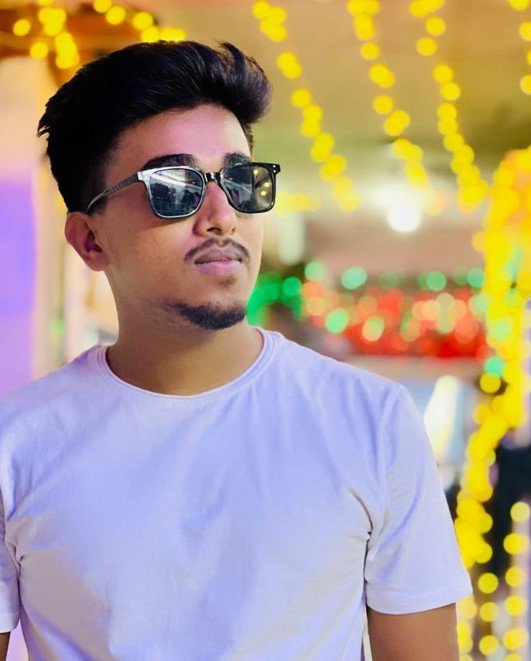 Ahosan Habbib
Professional Content Writer & Blogger
Ahosan Habbib is a professional content writer and blogger.
Ahsan Habib loves to write about animals and has been studying and researching animals for a long time.
You won't find better articles on rabbit rearing, caring, feeding, breeding, and naming than this blog.
It can be said that two experienced bloggers can give you the best information, live experiments, and data.
Please stay connected with me on Social Media: Facebook, Pinterest, and Reddit.
Also, you can follow our Facebook page: Facebook Page